Profile pages aren't just for humans anymore.
Your pet's information at a glance!
Introducing Pet Profiles, a place where you can see all of your pet's information at a glance.
Ask us today how to set up an account for your four legged family member!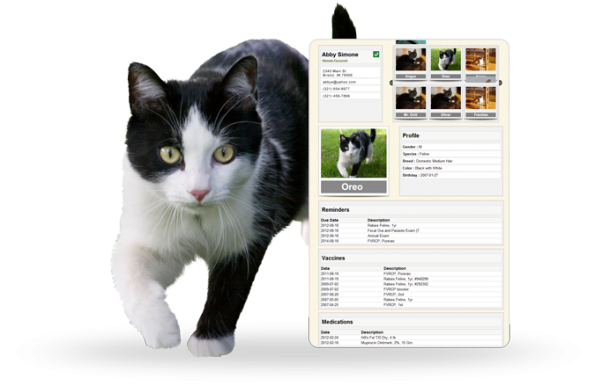 What can a you do with a PetProfiletm?
With a PetProfile you can see your pet's information all from one source:
Reminders
Vaccines
Medical History
All of your vet's contact information
And much more..
How to sign up for a PetProfiletm for your pets?
To sign up for a PetProfile, provide us with your email address. By the next day your account will be setup and we will notify you with your username and password.
Where to Log in to your PetProfiletm?
After you received your username and password, visit our website to login to your PetProfile. Enter your username and password to review your pets records.